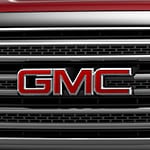 The time arrives to purchase a new car. Then again, maybe a used car would be the better option. You can save money with a previously owned vehicle. To be sure you're purchasing a decent model, check out the GMC certified pre-owned program.
Vehicles undergo a thorough, 172-point inspection. Any problems uncovered during the inspection must undergo repairs. All safety recall work must be completed, as well. Warranties come into play if any issues do arise.
Besides undergoing an inspection, a vehicle added to the GMC CPO program must meet many criteria. The title, for one, has to be clean. That means the car has no liens or other obligations. In addition, GMC runs a CARFAX report to determine its maintenance and accident history.
What can you say about any certified pre-owned car that a test drive in Chambersburg wouldn't reveal? At Kyners Auto Sales, we want you to experience the GMC CPO benefits, for real.